Ahmaud Arbery action
Freedom for Greg & Travis McMichael and Roddie Bryan

New Black Panthers armed militia surrounds Court House where
Jury, Witnesses, and Gallery enter and exit. Shouting and veiled threats.


Judge Walmsley , a real estate attorney, gaves Jury the wrong instructions with words not present in the Georgia Code:
A private person may arrest an offender if the offense is committed in his presence or within his immediate knowledge. If the offense is a felony and the offender is escaping or attempting to escape, a private person may arrest him upon reasonable and probable grounds of suspicion.
The judge added his own commentary, at at least 1 juror would reasonably think is part of the Georgia Code:
The terms "in his presence" and "within his immediate knowledge" are synonymous in a crime committed in one's presence only if by the exercise of any of his senses he has knowledge of its commission or by the accused admitting that such a crime is being or has been committed. A private person may not act on the unsupported statement of others alone.
Retired Police Officer Brandon Tatum explains why the jury is wrong. Arbery had many directions he could run on the grass to escape, but he ran AFTER the McMichaels' truck (not vice versa) chasing the 2 men who did not point their guns at Arbery until he attacked Travis, and tried to pull his rifle, resulting in pulling the trigger. Arbery basically shot himself.
Judge Timothy Walmsley, a real estate attorney, gave the Jury wrong instructions, not included in Georgia Law on citizen arrests.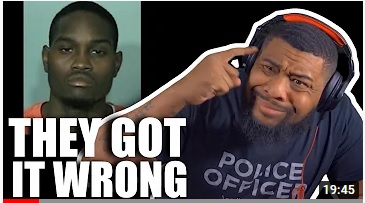 Attorney for William Bryant, Kevin Gough Esq, explains the reasons for a mistrial
after Al Sharpton, Jesse Jackson, Martin Luther King III and Black Panther Army influenced jury.
www.reuters.com/legal/government/georgia-judge-denies-defense-motion-mistrial-ahmaud-arbery-case-2021-11-19/
Anti-White prosecutors, "woke" Leftist cowards who appease Black Nationalist mob rule and riot threats
by protecting non-tax paying convicted criminals and trespassers at tax payer expense.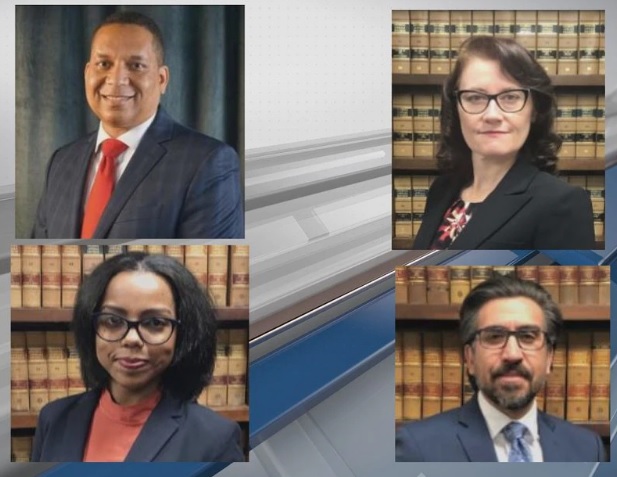 Please donate to Roddie's fiancee Amy Elrod for legal fees. @AMEELROD on Venmo.com phone app
Justice for Gragory and Travis McMichael - and William Roddie Bryan
"Charged with Protecting Neighbors, Self Defense and Photography while White"
https://www.facebook.com/groups/2755717634555830